Hi friends! Wow where is the summer going? I guess time in general just seems to be flying by all of a sudden.
First off let me just publicly thank Pinterest for putting together a platform that provides me with so many yummy things to eat
One of my recent favorites was THIS recipe for Southwest Chicken Wraps…..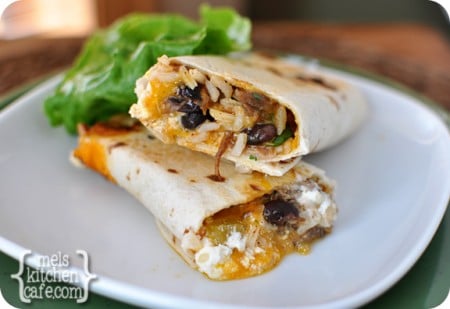 You have to try these we ate the filling for days!!!
Also here is a little overview of the fun things I got in my Birchbox….
and my Glam Bag (which I liked better this month by the way)……
If you want specific details about my opinions concerning any of these products just let me know in the comments and I would be happy to share. I will say that I have the white polish on my toes and while at first it looked a little like "white out" to me I actually really love it right now. Chat with you soon!!